Kitset Garden & Garden Storage Sheds NZ
Save 10% On Ebony & Alu-Zinc Galvo Sheds This Month
Kiwi Garden Sheds is a proudly New Zealand-based company, a family-owned business and a leading online retailer of locally manufactured Garden Master, Galvo, Qwikbuild and Pinehaven garden sheds and small buildings. We supply our products directly to the public at great prices with nationwide deliver. Galvo sheds normally take 10 working days from ordering to delivery but Garden Master, customised or timber sheds take longer.
When you buy a steel or timber gardenshed online, you want the experience to be as hassle and risk free as possible. At Kiwi Garden Sheds we dedicate our time and focus to only offering great value, high quality, kitset garden sheds and nothing else. You want a kitset that is easy to assemble, of a good quality and that will last you for years to come. You also want to know that should you experience any problems that you will be able to enjoy a 7-day, no-questions-asked, money back guarantee and that your purchase comes with a full manufacturer's warranty. You can't go wrong!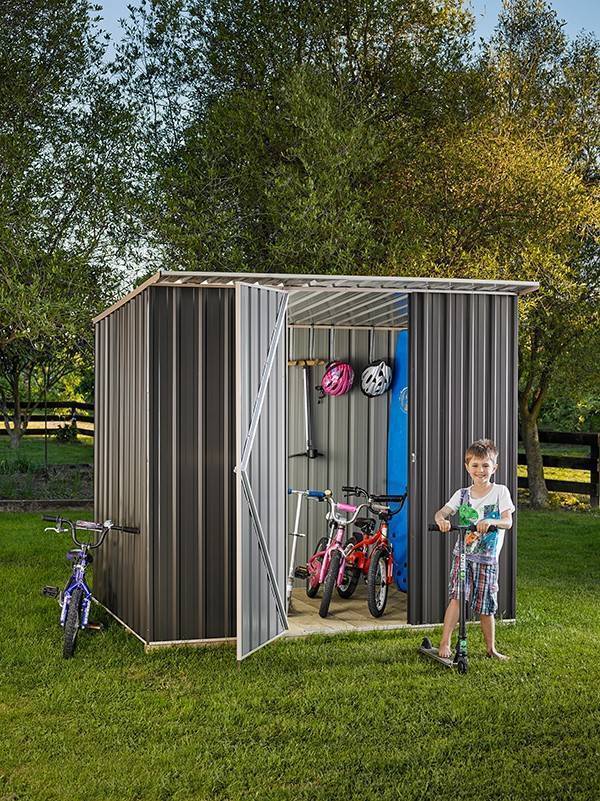 What We Offer:
Galvo Standard sheds – very competitively priced alternative to inferior imported sheds
Galvo Premium sheds – available in your choice of Karaka, Desert Sand, Titania, Ebony, Iron Sand, Grey Friars. Can't be modified, but can be accessorised
Garden Master sheds – fully customisable, top of the range kitset steel shed with NZ's best warranty
Qwikbuild timber sheds – the fastest and easiest kitset shed you'll ever have the pleasure of assembling
Pinehaven solid pine sheds – fully customisable and made from local pine
Pinehaven small buildings – perfect for a hobby room, office or studio
Garden Sheds Built To Last
With each shed designed and rigorously tested to withstand almost any condition imaginable, you can rest assured that whatever shed you've chosen has been built to stand the test of time. Wherever you live, (even windy Wellington) we have a shed that's right for you. With a wide range of sizes, design features and colours you can even have one custom designed.
Simply compare which ones would best suit your needs or visit our Frequently Asked Questions section for more clarity. Then place your order and pay via internet banking, bank deposit or credit card.